RECENT UPDATES
Sophia Delane - Brunette Giantess Sophia Delane treats us to a Point of View Only video as she talks to us about devouring us. She shows us what she is going to do she us, telling us how she at first shrunken us and now that we are tiny, the only place left for us in in her tummy

Added: April 24, 2015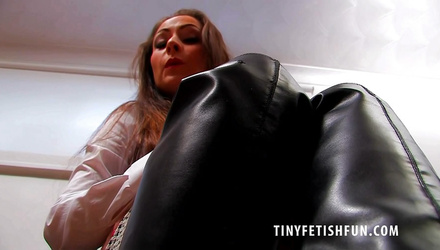 Hannah Zebedee - Get a close up of blonde giantess Hannah Zebedee's high heeled feet. Migh she crush you under the extra high, extra pointed high heel or would she be kind enough, caring, to take off the high heel and simply squash you beneath her bare feet?

Added: April 20, 2015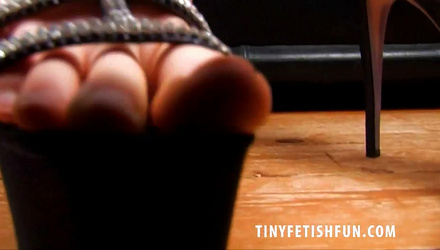 Tina Kay - College girl Tina Kay is shocked that on her return home from her studies a little early, her living room floor has been invaded by a group of inch high guys. They always knew she lived there but they only came out when she was away and her early return will spell their demise..

Added: April 17, 2015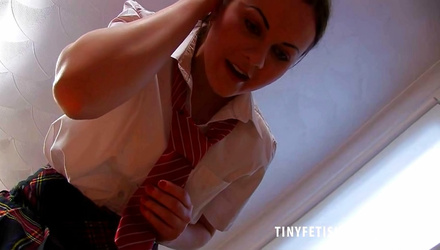 Taylor Morgan - Blonde, Busty giantess Taylor Morgan makes for one domineering, beautiful giantess as she hovers her high heels over her poor, helpless victims, slowly crushing them beneath her very high heels, then her bare feet, squishing them beneath her bare soles

Added: April 13, 2015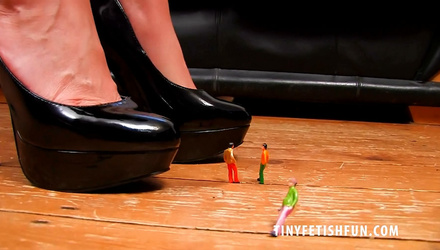 Penny Lee - Beautiful giantess Penny Lee discovers us on her floor, and a mean streak starts to show in her as she starts to tell us how she is going to devour us, letting us firstly see her bare foot hovering right above us before picking us up and bring us up to her mouth

Added: April 9, 2015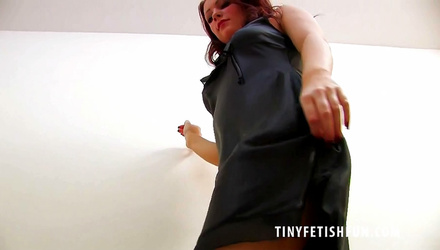 Coming next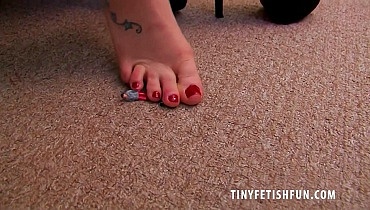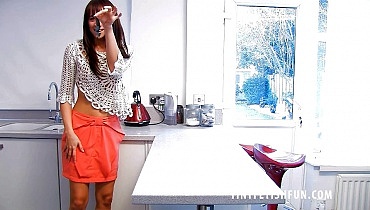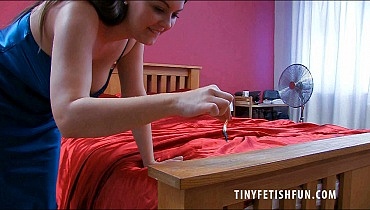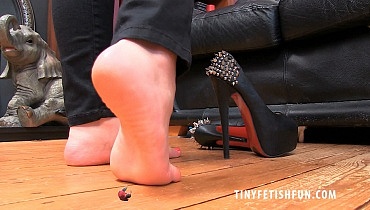 Follow Us on Twitter Here