RECENT UPDATES
Hannah Zebedee - Nurse Hannah Zebedee cant really help the inch high guys she finds in her bedroom. Being a nurse, they were hoping she would be able to help them but there is nothing she can do for them other than to dispose of them

Added: September 1, 2014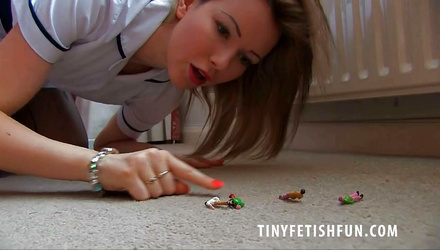 Karen Wood - Office secretary Karen Wood's boss has disspeared, she's not sure where though as she types away on her keyboard, her boss walks in..but he's only one inch high, somehow shrunken and now begging for Karen's help.... - This is a POV only Video

Added: August 29, 2014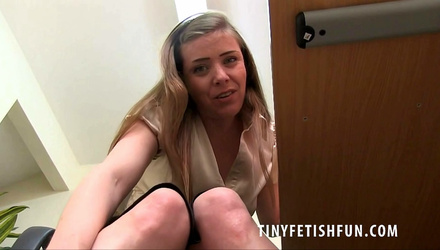 Holly Kiss - Giantess Holly is in just a whit cotton vest top and a pair of knickers, her bare feet stomp across the carpeted floor, getting closer to a group of tiny guys who have come out for the day. Holly spots them..but then again, she knew they were there all along..

Added: August 25, 2014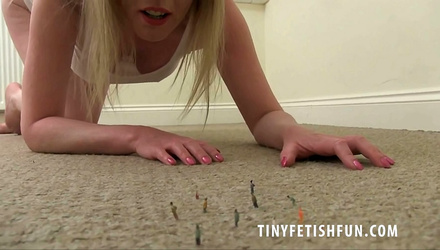 Elle P - Elle P is used to finding all manner of things in her house after a night out but one thing she didn't anticipate was finding a poor small, shrunken person in her kitchen. What on earth happened to them and how could Elle just..get rid of them...

Added: August 22, 2014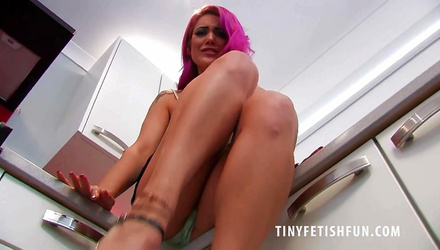 Hannah Shaw - Glamour girl Cindy Read is searching, and she wants to show us something, she's discovered some inch high guys in her front room and imagines what it would feel like to crush them beneath her heels or her bare feet, or perhaps to droen them in her knickers or the depth's of her mouth

Added: August 18, 2014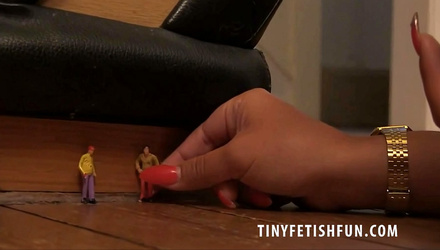 Coming next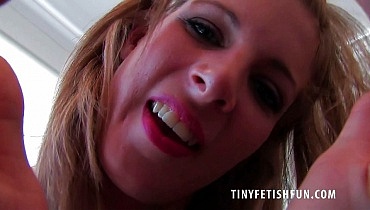 Rebecca Leah
September 5, 2014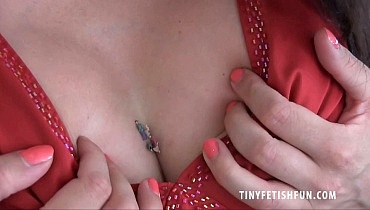 Sophia Delane
September 8, 2014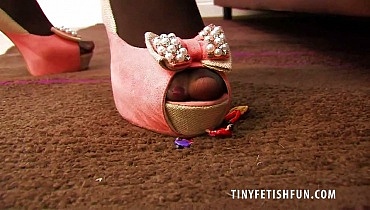 Chessie Kay
September 15, 2014

Follow Us on Twitter Here