RECENT UPDATES
Faye Taylor

Added: October 15, 2018
Brunette Giantess Faye Taylor hovers over the camera in this Point of View only clip. She tells you how powerful she feels as she places her high heel directly over the camera, threatening to squash you at any moment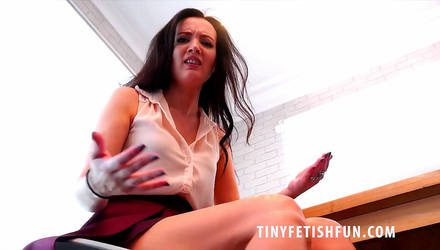 All Latest Videos now in Ultra High Definition!
Lola Rae

Added: October 12, 2018
Lola Rae is sat in her lounge as our Tiny Cameraman approaches. She bends down, shockedand asks what he is doing scuttling around the hem of her skirt. She thinks he was trying to look up her skirt and he was so she threatens to crush him, not meaning to at first, but his terror amuses her ..so why not..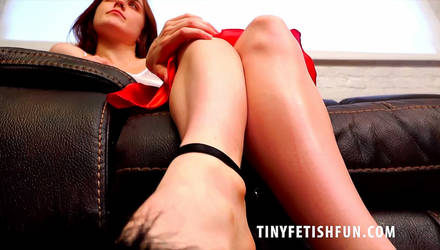 Honour May

Added: October 8, 2018
Brunette Giantess Honour May exclaims 'What the...F' as her eyes catch the group of inch high guys stood on the floor of her front room. Tiny, Pathetic men whose mission is simply to look up her skirt. Don't they realise how huge she is, how tall and powerful she is and as she looks at them more closely..squish for some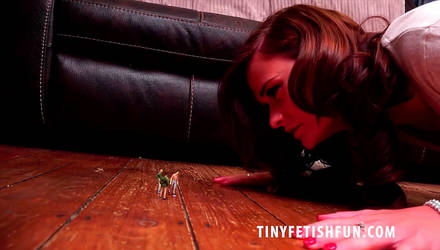 Claire Mundy

Added: October 5, 2018
Claire Mundy discovers that a group of tiny people have set up a parking lot in her kitchen. Tiny cars for tiny people!. She crouches down to inspect the tinies, the occupants of the vehicles and as she picks them up she cant believe how small they all are. She decides to gives them a rather harsh parking fine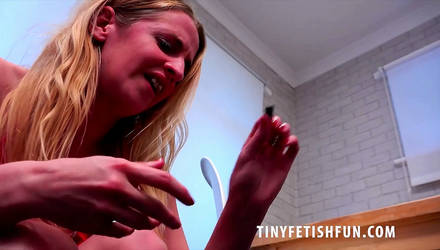 Holly Kiss

Added: October 1, 2018
Blonde Giantess Holly Kiss doesn't like you, she doesn't like ants, so you need squashing. her High Heel hovers over the camera in this Point of View only clip. She tells you how powerful she feels as she places her high heel directly over the camera, threatening to squash you at any moment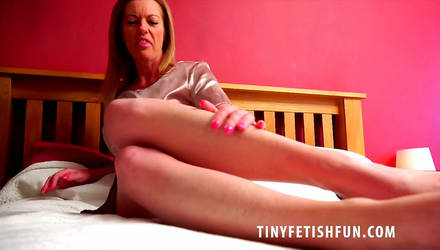 Coming next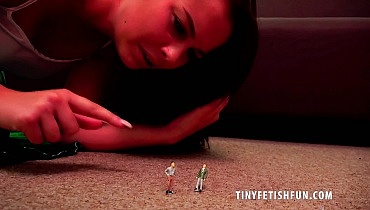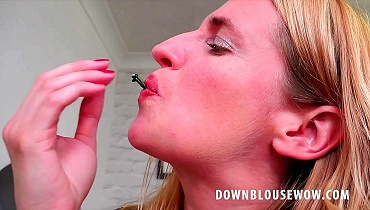 Claire Mundy
October 22, 2018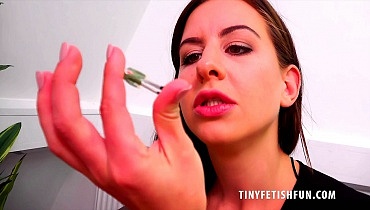 Tindra Frost
October 26, 2018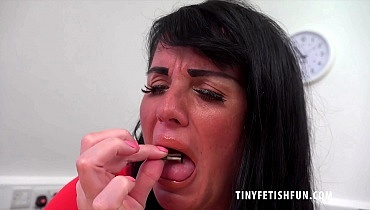 Raven Lee
October 29, 2018

Follow Us on Twitter Here